About the Book: The ultimate battle between sisters is nearing, and its outcome could have catastrophic consequences. As sixteen year-old Lia Milthorpe searches for a way to end the prophecy, her twin sister Alice hones the skills she'll need to defeat Lia. Alice will stop at nothing to reclaim her sister's role in the prophecy, and that's not the only thing she wants: There's also Lia's boyfriend James.
Lia and Alice always knew the Prophecy would turn those closest to them against them. But they didn't know what betrayal could lead them to do. In the end, only one sister will be left standing.


About the Author: Michelle Zink lives in New York and has always been fascinated with ancient myths and legends. Never satisfied with simply reading them, she usually ends up asking, "What if?" Sometimes asking only leads to more questions, but every now and then, when everything falls into place just right, a story is born. Prophecy of the Sisters is one of those stories.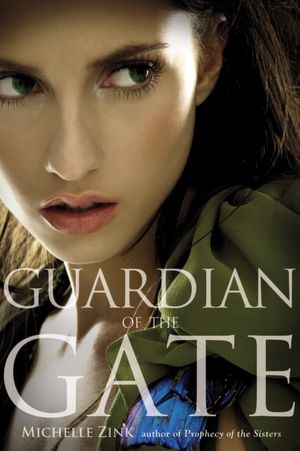 My Review: This is a very entertaining reading, where the author continues to tells us the story of twin sisters Lia and Alice and a prophecy that could bring back Satan and his army to the world. One sister is the Gate (Lia) for that to happen and the other sister is the Guardian (Alice), whose role is to prevent that from happening. Because of an inversion in the order they were born, there is a changing in what would be their original roles in the prophecy. There is a way to end the prophecy once and for all, but one of the sisters need to find four keys for that to happen, as well as some missing pages from the original written prophecy. This is the second book of the trilogy "Prophecy of the Sisters". The story resumes eight months later, finding Lia in London, trying to develop her powers. She is preparing to leave to Altus, a mythical island, to find her Aunt Abigail. Her Aunt is suppose to know where she can find the missing pages of the original prophecy. In her journey she is protected by friends. This is a very intense journey on self-discovery, betrayal, love and above all, free-will. Lia keeps track of her role in the prophecy and is trying to get ready for confronting her sister Alice.
This is a page turner book, that will keep you reading on the edge of the chair until the last page. I have read the first book and I am willing to read the third book of this trilogy.
If you read this review, fell free to leave a comment!
Use this link to buy this book: